Fritz-Walter Lange Collection
Immediately following the First Philippine Congress held at Malolos, Bulacan on September 15, 1898 two Postmaster's Provisional handstamped were used by the Revolutionary Government.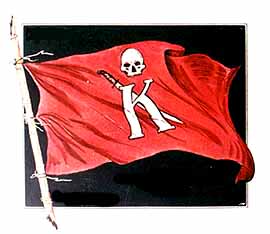 On November 2, 1898, General Emilio Aguinaldo decreed that the Postal and Telegraph System of the Revolutionary Government be established by November 10. Despite the difficulties of war, stamps were issued and post offices were opened with the Delegates of Finance acting as postmasters. Mail delivery was effected by carteros or letter carriers. Movement of mail from one province to another was carried out by somatenes or by soldiers on patrol.
The variety of covers in terms of usage in the so many provinces of the "Republic" give credence to the fact that the Revolutionary Government did have control of a large area of the archipelago and that it's postal service was not limited to the main island of Luzon but also well extended to the Visayan Islands.
THE COLLECTION
Covers from the 1895 - 1899 Spanish Military Campaign in the Philippines; The 1899 Spanish "RESELLADO" Issues of Zamboanga, issued prior to the final withdrawal of Spaniards from the Philippines; the U.S. Military Presence, which resulted in the Philippine American War of 1898; and the German Military Presence in the Philippines, the German Asiatic Fleet sent to Manila to protect German nationals during the outbreak of the war.
THE AGUINALDO GOVERNMENT
The two types of 1898 Postmaster's Provisional; the 2c CORREOS y TELEGRAFOS, which is the first stamp issue of the Revolutionary Government and not the 2c CORREOS with lined background; The 2c CORREOS, both lined and unlined backgrounds; the 8c CERTIFICADO, the first and only registration stamp of the Philippines; the 2c and 50c TELEGRAFOS; and the 1m IMPRESOS Newspaper Stamp. Illustrated are errors, forgeries and usage.
THE LA UNION REVOLUTIONARY TRIBUNAL
Examples of the different types of overprints made on Spanish Philippines postal issues and the regular issues, printed in either black, red or violet as authorized by the La Union Revolutionary Tribunal in a resolution dated July 1, 1898.
THE CANTONAl REPUBLIC OF NEGROS
Example of the official seal used in Siquijor Island, then part of the Cantonal Republic.
THE CANTONAL GOVERNMENT OF BOHOL
The 1899 Provisional COMUNICACIONES issue; the 1899 SELLO POSTAL PROVISIONAL issue with the largest multiple known and one of two known on cover; and one of the three known covers bearing the official seal of the government.
THE REPUBLIC OF THE VISAYAS, CEBU
Part of the Federal State of the Visayas. Example of the postal cancel used on Spanish Philippines Alfonso XIII issues.
THE REPUBLIC OF THE VISAYAS, PANAY
The 1898 EJERCITO FILIPINAS DE BISAYAN (E.F.B.) PROVISIONAL issue with the only known and largest usage either on cover or on document. Likewise, belonging to the Federal State of the Visayas.
THE END OF THE STRUGGLE