Edward G. Nocom Collection
Immediately following the U.S. Military Occupation of the Philippines on July 1, 1898, six "numbered" military postal stations were opened in strategic areas where a large military contingent was deployed. In areas where the military presence was minimal) "unnumbered" and outpost postal stations were opened. Even as civil government was slowly restored in some of these places starting 1901, the postal service remained under military supervision on or before the end of 1902.

This collection details postal rates in effect for the specified period covered, the postal dispatches from the six numbered military postal stations and likewise those of the "unnumbered" and military outposts. The collection also includes postal dispatches from a couple of civil posts. The mail dispatches also detail postal cancels, the use of of U.S. Bureau and overprinted "PHILIPPINES" issues and special treatment given to official mail.


Awarded
Large Vermeil Medal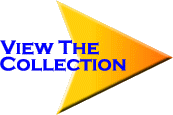 The important sections are as follows:
POSTAL RATES and SPECIAL AUTHORIZATIONS
Military and civilian domestic rates, rates for mail addressed to the United States and foreign countries, and the postal authorizations in effect like Stampless Posting for Soldiers Mail and endorsement of Soldiers Mail to avail of the special military rate to the U.S.
THE SIX NUMBERED MILITARY POSTAL STATIONS
The six numbered military postal stations are; MANILA, CAVITE, ILOILO, CEBU, BACOLOD and MALOLOS. Covers illustrating postal cancels and postal rates in effect. Major items in this section are the straight-line Cavite and Iloilo cancels, the first postmarks used in Cebu and very scarce Bacolod and Malolos postmarks.
THE UNNUMBERED MILITARY POSTAL STATIONS
Mail from several "unnumbered" postal stations amply illustrate the military campaign conducted throughout the archipelago. The very scarce, if not rare Dagupan RPO NORTH postmark is illustrated. Also included are several military station cancels not recorded by Goodale or Baker.
MILITARY CAMPS, OUTPOSTS and CIVIL POSTAL STATIONS
Mail originating from places where a insignificant military contingent was assigned. As the U.S. Military gained control of the Islands, civilian postal stations were opened. This section detail postmarks used for the period, destinations and postal rates in effect.
USE OF U.S. BUREAU ISSUES IN THE PHILIPPINES
At the start of the military occupation only U.S. Bureau issues were sold from 30 July, 1898 to 30 June, 1899. These issues were valid for use in the Philippines until I October, 1903.
USE OF OVERPRINTED "PHILIPPINES" ISSUES
First issued in the Philippines in 1899. This section illustrate the different stamp values issued as well as postal cards and postal envelopes. Usage is detailed through different postal rates in effect for domestic and United States bound mail and to foreign countries as well. This section also cover the use of "PHILIPPINES" issues in the U.S. and those cancelled in Hong Kong and Singapore.
OFFICIAL MAIL
Illustrating four covers from 1900 to 1903, two of which sent by registered mail. Official mail was exempted from paying the regular postage but was required to pay for the 8c Registration Fee.
INBOUND MAIL
Incoming mail from different countries, some of which bear numerous postal markings and other endorsements.