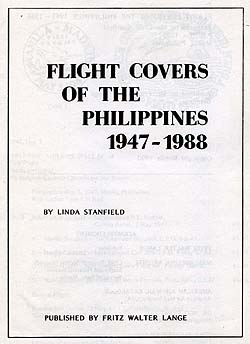 It is my great privilege to title this presentation LINDA STANFIELD ILLUSTRATED -- as my tribute to a lady who unselfishly taught me and many others the ABC's of the hobby. The catalog FLIGHT COVERS OF THE PHILIPPINES, 1947 - 1988, that Linda prepared and published in 1990 by her close friend Fritz-Walter Lange is just one of her numerous contributions to Philippine Philately. Previous to the catalog, the interest and information on Republic flights was close to zero. But because of Linda's passion, the publication of her catalog stirred the interest of many to collect and encourage others to take on the hobby. Needless to say, she made the lives of fellow philatelists and neophyte collectors' lives very, very easy.
This presentation is made possible through the kindness of Messrs. Manny delos Trinos and Ed Nocom. This collaborative presentation is in recognition to Linda's effort to promote Philippine philately.
In general, collectors assumed that because it is the Republic period therefore, relatively modern, the covers are easy to come by. Both Manny and Ed are serious Republic flight collectors and I can state for a fact that both started collecting covers in the early 1980's. As a result, they now own the best collections on the Republic in the country. However, it is important to note that even if merged, 59 flights are not illustrated in this presentation. This is not an unusual figure since these covers are very scarce to rare. In fact, just to compare, the missing pieces in the USPI flight collection owned by David Chiong are far more lesser that this collaborative presentation. Taking on the Republic collection is not as easy as others have perceived it to be. Local collectors have stated that if the covers are not in either the Delos Trinos or Nocom collections, then they must be really rare.
Accompanying this presentation is an updated catalog that has an addition of 50 unrecorded flights and another 12 covers of which 11 of them were flown beyond the 1988 period covered by the catalog. These previously "non-numbered" flights are now catalogued because of the foundation that Linda has accurately prepared. So accurate was the listing that Linda made it is considered the bible of Republic flights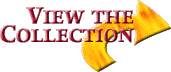 It is expected that more unlisted flights will surface. If by chance you happen to come across one or presently have one in your collection, please let us know. If you desire to have a copy of Linda's catalog, Fritz gave me copies to distribute for free. Well, not exactly for free as you need to send $3.00 for postage.
As always, to close, your comments and suggestions on this presentation will be appreciated.
Enjoy!!!!
Abraham Luspo, Jr.
Manila, Philippines
June 24, 2004