Inscribed
CANTON DE * ISLA DE NEGS * COMUNICS Y TELEGRAFS
Handstamped in blue black
with manuscript "P.2c" (pago de 2 centimos),
then the single local rate and control number "No. - 39".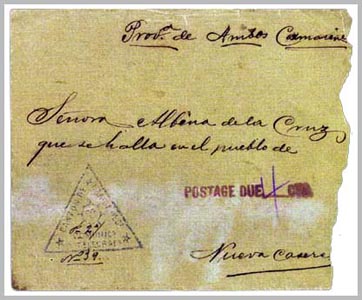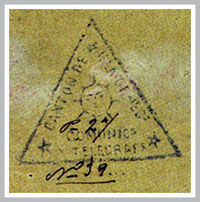 1899: ADDRESSED TO NUEVA CACERES
Verso with Mil. Sta. No. 1 receiver. Charged 4c Dues,
handstamped in purple for 2c postage and 2c penalty.
I first reported this Postmaster's Provisional in the early 1994, when I was in the process of mounting Mr. Lange's Philippine Revolutionary Government collection as a Philippine entry in the 1994 Singapore FIAP International Stamp Exhibition.
As I recall Mr. Lange's cover and entire collection for that matter with me for more than a year. I never paid attention to it as the "seal" cancel more or less looked the same with his countless official mail covers and folded letters also on hand.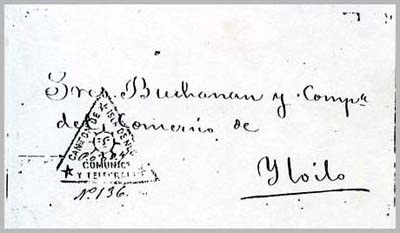 Fritz-Walter Lange's Cover
My documentation at that time was ONLY TWO KNOWN and the above color illustration is the second cover (reproduced from Afinsa 2002 auction catalog), shown.